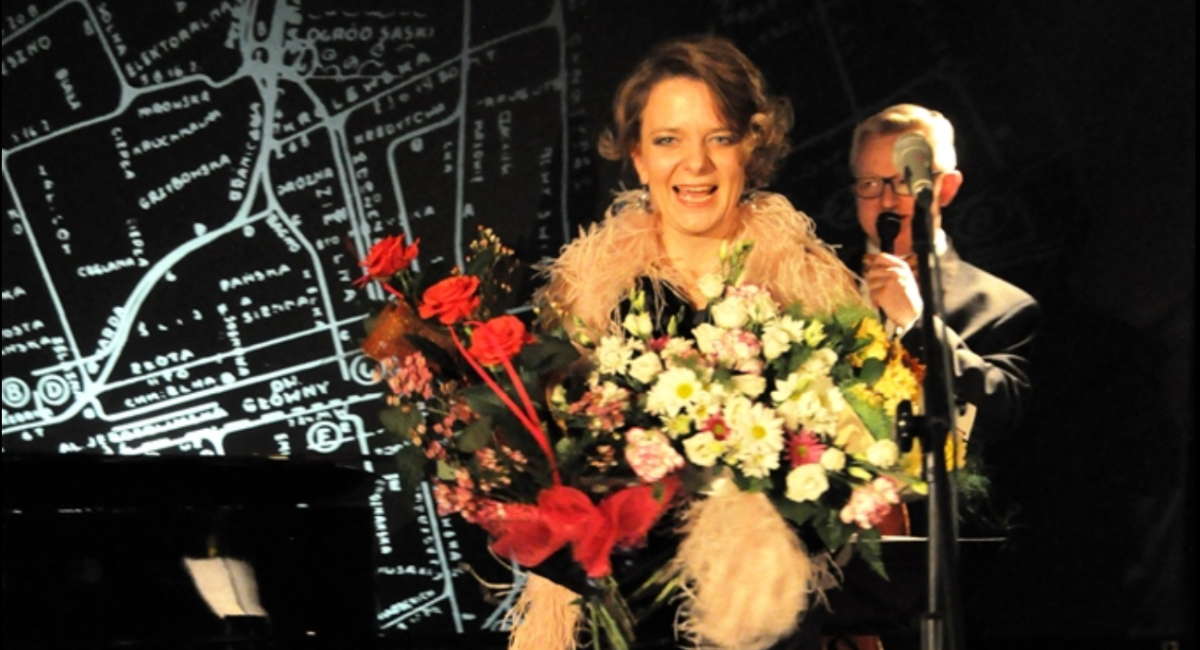 Władysław Szpilman's songs at the bielany chamber hall
Last Saturday, Mazovian Musical Theatre took the audience on a journey to the pre-war Warsaw.
From the stage at the Bielany Chamber Hall flowed the songs of Władysław Szpilman, in a bravura performance of Lala Czaplicka and Adria Orchestra. We heard i.a. "W małym kinie", "Nie ma szczęścia bez miłości" or "Tango Milonga".
The artists' performance was accompanied by a tango show, performed by remarkable dancers – Justyna Jędrzejewska and Piotr Woźniak.
After the concert, the excellent atmosphere that has gripped the public moved to the foyer of Bielany Chamber Hall, where among the scents and flavors of good coffee in the ambient scenery a Milonga show took place. The best couples of the Milonga Competition who dared to take part in it received from the hands of the Director Iwona Wujastyk invitations to the next concert of MTeatr.
As we promised last year, we will continue the cycle of Milonga in the future. We would love to invite you for the joint dance and fun on 25th of March.