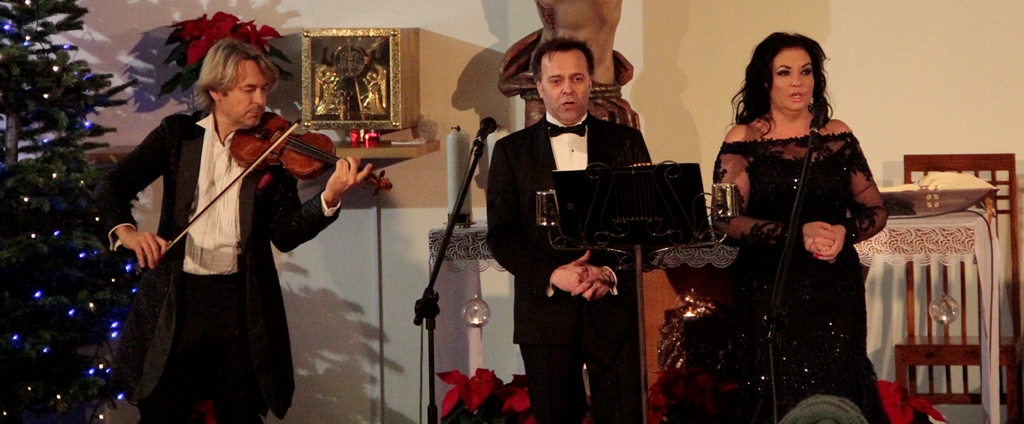 On 26 December 2016, Jan Kiepura Mazovian Musical Theatre in Warsaw has prepared a real treat for its audience.
In the Parish Church of Blessed Edmund Bojanowski at Ursynów in Warsaw, the wonderful Christmas concert took place in which performed: Alicja Węgorzewska (mezzo-soprano), Jacek Laszczkowski (tenor), Bogdan Kierejsza (violin) and Jan Krzos (guitar).
The gathered audience listened to the most beautiful Polish carols in the beautiful arrangements of Bogdan Kierejsza, sang by Alicja Węgorzewska and Jacek Laszczkowski. The great instrumental versions of Christmas carols and Christmas songs were played by Bogdan Kierejsza and Jan Krzos.
It's been only very first tunes that joined the audience and the artists in common singing, and the concert ended with several encores and standing ovation.
In the concert program could not miss the most famous Christmas carols such as: There was no place for you, Silent night, Shepherds came to Bethlehem shepherds and God is born that was the finale carol sang at the end of the concert.