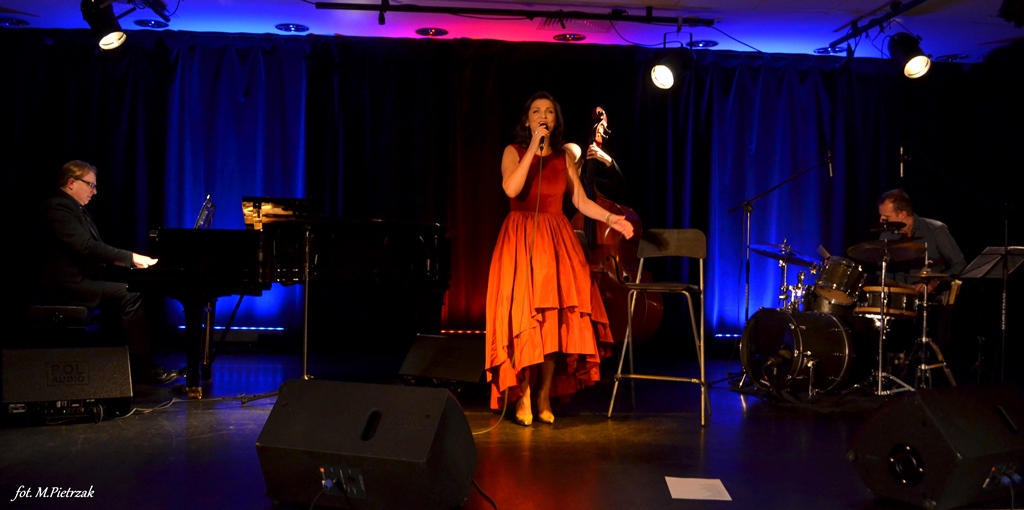 PRÊT-À-PORTER – OLGA BOŃCZYK in mazovian musical theatre
Phenomenal, charming and extremely warm-hearted, and at the same time gifted with an emotional voice and a special bond with the audience – this is Olga Bończyk. Last Sunday, on 29th January, the audience that gathered at the Bielany Chamber Hall had a chance to experience all of these qualities, which stand for her success and unchanging popularity.
The concert program "Prêt-à-porter" included the songs from the unforgettable duet "Kabaret Starszych Panów" – Jeremi Przybora and Jerzy Wasowski, "Walc Embarras", "Jesienna dziewczyna", "Nie budźcie mnie" and i.a. "Tyle słońca w całym mieście" from the repertoire of Anna Jantar. The artists also sang her author's composition, a touching song "Moja Mama".
The audience was captivated not only by her beautiful voice, but also by her charming personality. The concert was filled with great melodies and interesting, amusing, and sometimes emotional stories.
In addition to the endless ovations from the audience, the artist also received a beautiful bouquet of flowers from the Mazovian Musical Theatre, prepared especially for this extraordinary evening by the Stolica Kwiatów.